Vitals
Locale: Smithers / Moricetown, British Columbia
What It's Like: A fantastic steep creek.
Class: 4+ to 5, level dependent.
Scouting/Portaging: Everything can be scouted and portaged with difficulty.
Level: No online gauge, see description below.
Time: 1 hr.
When To Go: Late May through July and after fall rain.
Info From: Many visits.
Other Beta: None.
Map: Click here for a map of the river zone.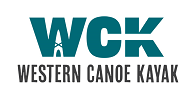 Description
Contributed by Ali Marshall, Tania Millen and Todd James
Take Out
From Smithers drive west on Hwy 16 towards Moricetown. Continuing 12 km past Moricetown, the river passes under the highway bridge. Immediately after the bridge there is a pull out. Park here and you will find a steep trail going down to the takeout.
Put In
Turn onto an unmarked gravel road located 400 m south of the Hwy 16 bridge over East Boulder Creek. Stay right immediately after the turnoff. Drive up a steep four-wheel drive road for approximately 1 km and park in the first pullout on the right side. Follow a trail down to the river and put in above the falls.
Gauge and Water Levels
Under the highway bridge there is a gauge rock in the pool in between the two drops (see photo). If this rock is submerged, the run is class 5. If the rock is visible but water occasionally laps over the top of it, the level is optimal. If half the rock is dry, then the run is moderate class 4. Any lower and the run becomes boney but it is still fun and manageable.
Description
The top drop is a clean 20 ft falls, followed by a long slot rapid. Scout this slot before putting on as it can collect wood; there is a trail on river right. The crux of the run 'Double Drop' comes next. Scout or portage on river right with difficulty. These ledges have claimed many swimmers. The tea cups come next, a beautiful triple drop. The next significant drop is a small boulder slot called Fickle Finger - it's manky at low water so portage on river right if uncertain. Some simple boogie water follows and then you come to the final rapid under the highway bridge.
At high water many of the ledges on this run form powerful hydraulics that could easily recirculate a swimmer. This section is also prone to collecting wood. Scout and set up safety.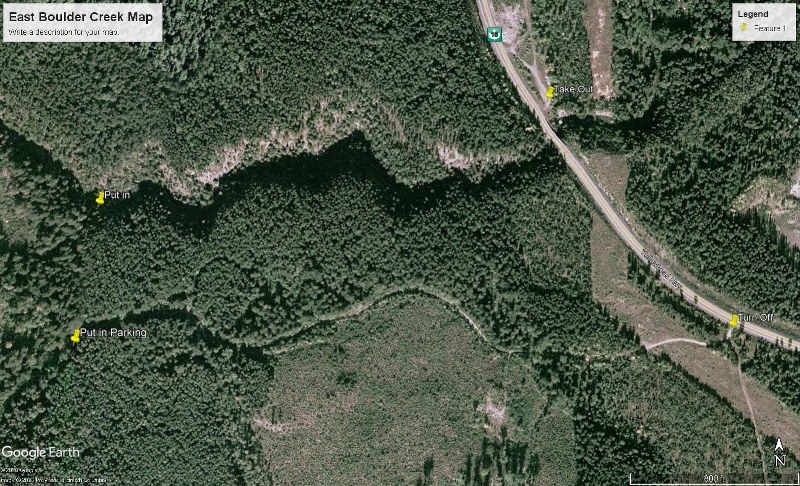 East Boulder Creek map.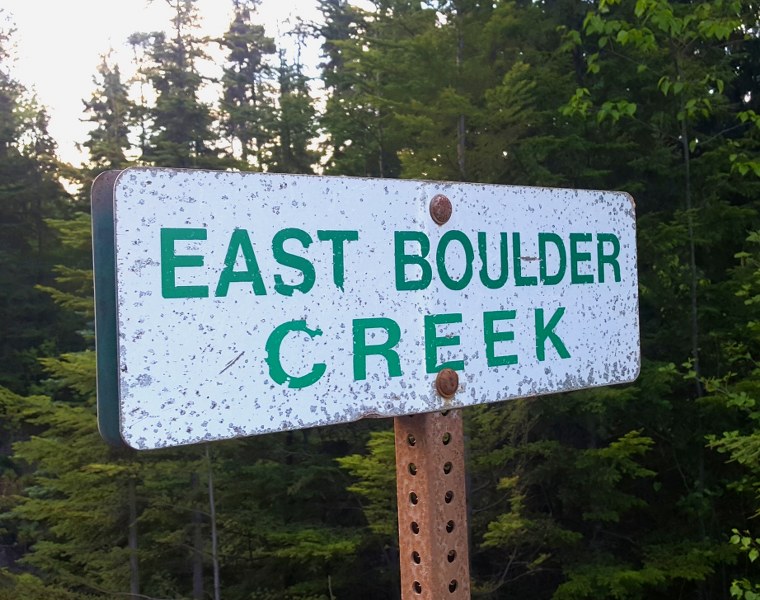 Road sign.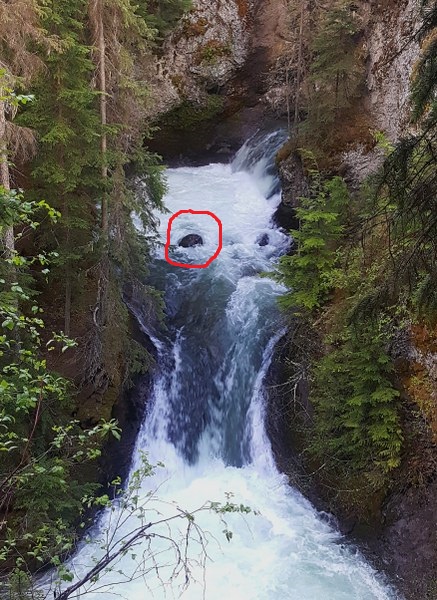 The final drop and the gauge rock. This is medium high.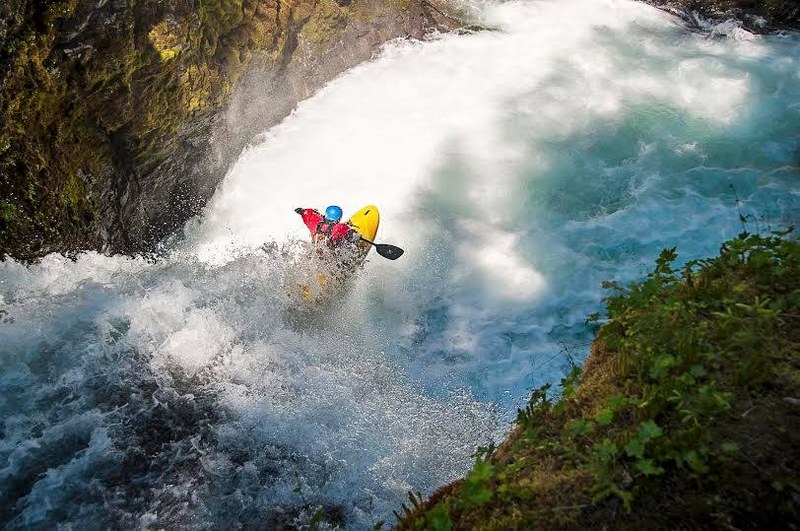 The first drop - Blue Fungus. Photo by Tegan Owens.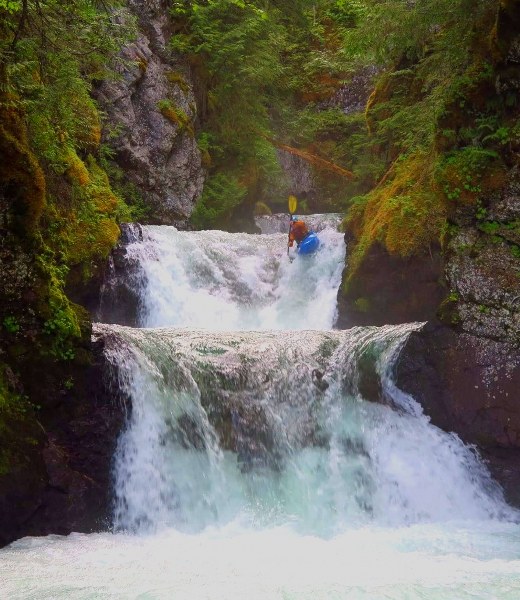 The Teacups.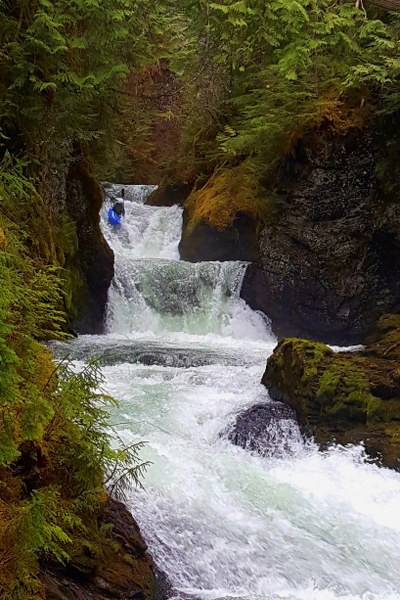 The Teacups.
April 22, 2020