Vitals
Locale: Northwestern BC, sandwiched between the Yukon and Alaska borders.
What It's Like: Fantastic big volume creeking. The best and most accessible whitewater out of Whitehorse, Yukon.
Class: III-IV at low water
IV-V at high water
Scouting/Portaging: Easy.
Level: No online gauge. Message the Tutshi Gnar Hunters (on Facebook) for flows.
Time: 2 hours to cover 4 km.
When To Go: May to August, with the best flows in May/June.
Info From: Many visits.
Other Beta: Paddle Yukon guidebook.
Map: Click here for a map of the river zone.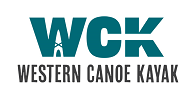 Description
Contributed by Ali Marshall and Olly Roy-Jauvin
The Tutshi River is born from the alpine lakes and tundra of the White Pass, in between Carcross, Yukon and Skagway, Alaska. It is the bread and butter whitewater run for Whitehorse locals, though it is located in the little piece of BC that separates coastal Alaska from Yukon's southern border. This river offers spectacular scenery and fantastic white water, and the higher the water, the higher the quality of the rapids.
The river is found along Yukon highway 2 south of Whitehorse and Carcross. There are two put in options. The most common is the trail head leading to the canyon section. Driving south on highway 2, the trailhead is approximately 1 km past the Yukon Suspension Bridge (tourist attraction) on the left. The upper and more scenic put in is 2 km past the Log Cabin Mountain parking lot, again on the left. Park in the pull out and follow the trail to the lake. This upper put in offers scenic lake paddling access to the upper beginnings of the river.
The take out is exactly 4 km north of the canyon put in.
The beginning canyon section holds 2 km of continuous class three rapids ending in a more challenging drop called The Nozzle.
The river then becomes more pool drop in nature, with 4 distinct rapids that are more challenging than the upper section. All rapids can be easily scouted and portaged.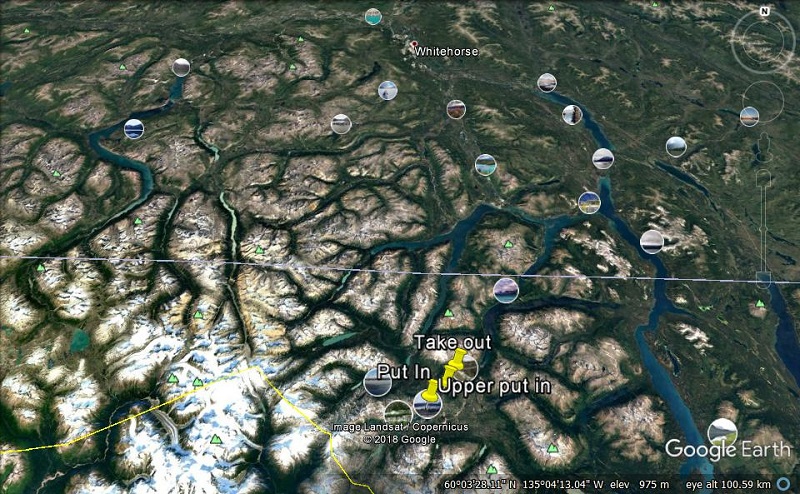 A wide view showing where the Tutshi is located relative to Whitehorse.

The upper put in at the lake.
The Nozzle. Photo by Olly Roy-Jauvin.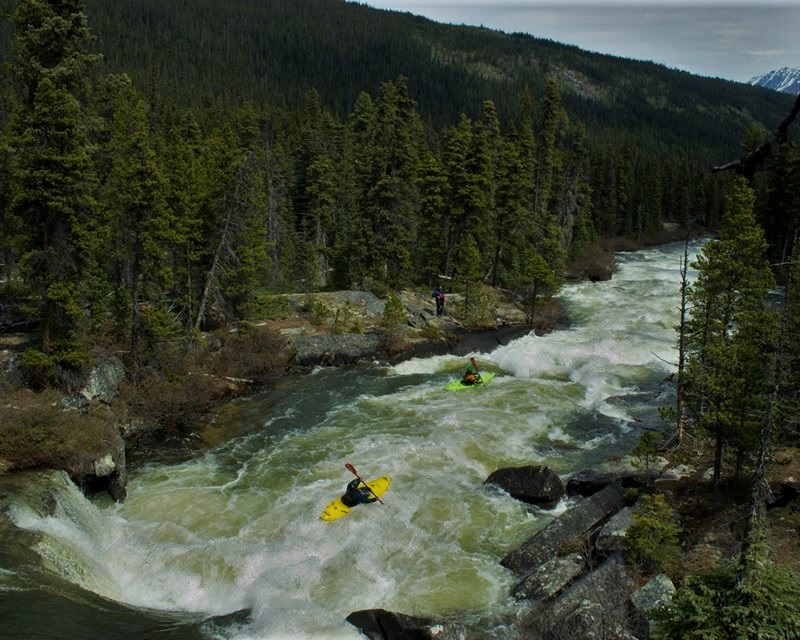 The Waterfall.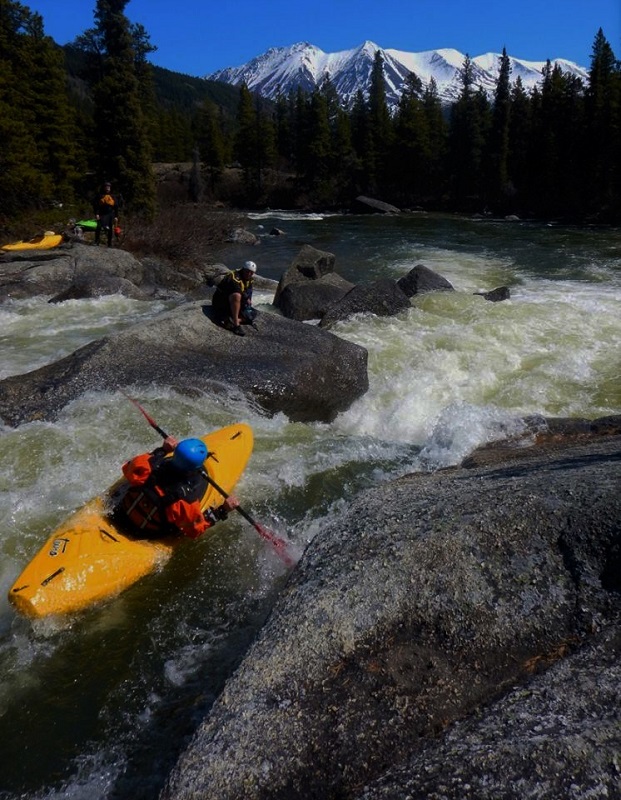 Tutshi Rapids.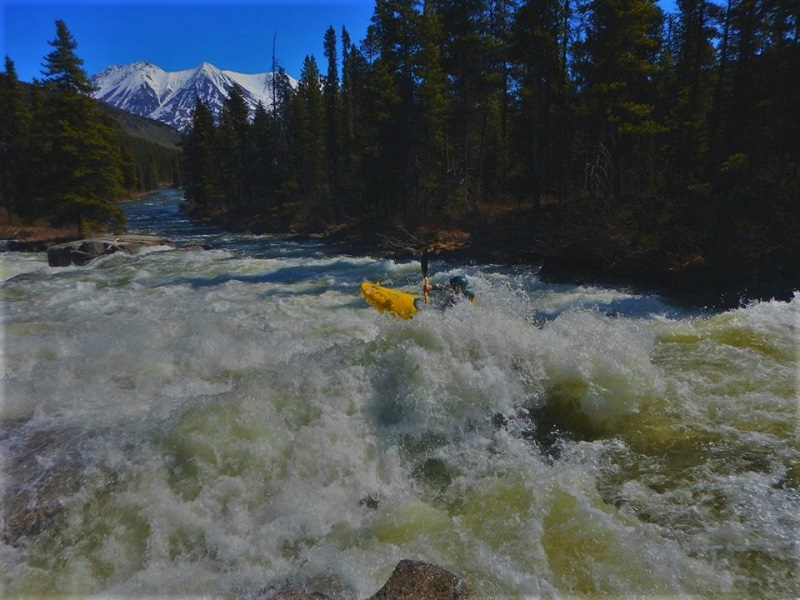 Final Rinse.
Updated May 31, 2018